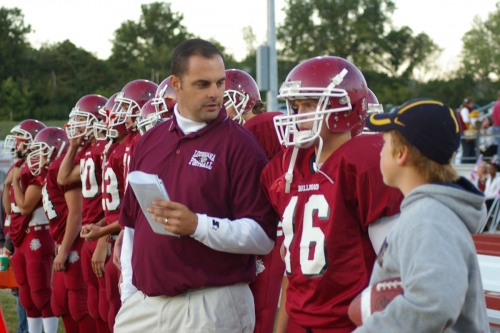 With the rise in popularity of analytics in sports, there also come a lot of doubters and non-believers. Some coaches and teams in football have made the switch and are now committed to using analytics to determine the personnel grouping to use on specific plays as well as using advanced competitor analysis to determine which plays the other team will run in game. Other coaches, on the other hand, believe that analytics is nothing more than useless stats and that real understanding of the game is found on the field and in primary stats alone. While it's still possible to have success without using analytics, it's been proven that the use of analytics can help to increase the overall success of your team.
This article will discuss the relevance of football analytics and competitor analysis and how it can help you win more games. If you would like to improve your game by using analytics or competitor analysis,
contact us today
to learn more about how we can help you win through the power of the
Gamebreak Scan.
How does competitor analysis work?
Competitor analysis is one of the best ways to gain an edge on your opponent. While sports analytics can provide your team with the best chance to win day in and day out, competitor analysis will give you an advantage against your opponent by using statistical data to analyze their previous games to help predict their future. In football, this knowledge is a huge advantage because if you have a strong idea of your opponent's play call, you'll be able to counter with a play of your own which will give your team the best chance for a good outcome.
For many years, coaches have done this by reviewing game films to help understand an opposing team's tendencies so as to gain the advantage in their next matchup. The unfortunate part of this type of analysis is that though it is time-consuming, it generally leaves much to be desired because the probabilities of predicting an outcome are still incredibly low.
To understand how competitor analysis works a little better watch this video which runs through a case example:
As you can see through the video, our Gamebreak Scan can help this competitor analysis go far more in-depth than most traditional types of competitor analysis. It can help to increase your chances of predicting the outcome of your opponents next play from 60% to even 99% certainty. Having this kind of predictive data should help you to not only become more confident in your play calling, but it will also give your team a much higher rate of success. To learn more about how our Gamebreak Scan works,
click here now.
How is sports analytics useful?

Let's start with the basics and define exactly what sports analytics and competitor analysis is. Analytics magazine defines sports analytics as, "The management of structured historical data, the application of predictive analytic models that utilize their data, and the use of information systems to inform decision makers and enable them to help their organizations in gaining a competitive advantage on the field of play." Simply put, sports analytics uses previous player statistics to predict future outcomes which in turn can help decision makers make better decisions for their respective teams to help win games. This may seem like an obvious concept, but over the past 15 years the depth of statistical information that can be drawn from a game has increased dramatically.

Motion capture technology can now track and analyze every player's move which provides a wealth of information to a team that wasn't previously available. Let's take quarterbacks in the NFL for example. Many of the previous stats, such as completion percentage, interceptions, fumbles, sacks and yardage totals, are still heavily prevalent in predicting a quarterback's success rates, but there is now a multitude of other statistical categories available at the fingertips of team management.

One of the most well known advanced statistics taken is the passer rating, which rates on a scale from 0-158.3 and is based off a quarterback's passing attempts, completions, passing yards, touchdown passes, and interceptions. While it has been criticized by certain football personnel for avoiding other important statistical aspects, it's difficult to argue against its efficiency. Who were 2014's top 5 passer rating leaders? Romo, Rodgers, Roethlisberger, Manning and Brady. All quarterbacks of the teams which won their division in 2014.

It's safe to say that while sports analytics do not give the whole story, they tell a lot and can be used to help improve a team's chemistry and provide insights to personnel which may have been overlooked.