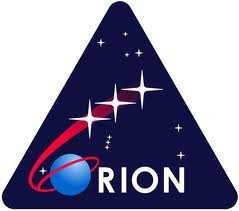 Ever heard of NASA's Project Orion? It's an ongoing mission to develop a spacecraft that will replace the old space shuttle system and may eventually put people on Mars. Project Orion is a multi-billion dollar project at NASA that requires precise data modeling techniques to turn static data into actionable insights. Now, you may be thinking to yourself, "This is a sports website. What does that have to do with football?"
Well, the same innovative techniques used in such high tech organizations as NASA have been translated to the football field. The founder of RII Sports Technology, Tom Woods, has over 15 years of experience in the Aerospace & Defense industry. Combining his expertise in data-driven solutions and his passion for football, he has developed a sports technology that provides football coaching staffs with powerful analytical tools, giving them a competitive edge to help them win games.
It may sound complicated, but the concept is pretty straightforward. At the end of the day, it's about taking all of the data you already have at your fingertips and condensing it down into clear insights. Our GameBreak Scouting Dashboards leverage the information you already have in your film system and provide you with a visual and interactive platform that allows you to efficiently and effectively study your own plays and those of your opponents. The key is the development of an intuitive display that gives you an overview of past trends in play calling at a glance, but that also allows you to develop deeper insights with only a few swipes of the screen. You can analyze your own data or the strengths and weaknesses of your opponent, allowing for more strategic preparation during the week so that you're as prepared as you can be on game day.
Going even further, we've recently developed another technology called the GameBreak Scan that goes through all of the scouting data you have to find specific situations or player packages where your opponent is very likely to display a certain tendency. The GameBreak Scan is a valuable tool that gives you unprecedented insight you can count on for game day. We've also taken our data driven approach to the sideline with our GameDay Scout App, which allows teams to capture live game data as it's happening so you can identify opponent tendencies and make necessary adjustments during the game.
Knowledge is power. This is true in science and it's true in football too. The more you know about yourself and your opponent, the greater your chances of winning. Similar to the teams at NASA, the football coaches at Oklahoma State University are taking advantage of our innovative and powerful data solutions. With the GameBreak Scouting Dashboard, they have the ability to anticipate their opponent's next move and break their own tendencies.
Don't lose out in the locker room or on the sideline. To learn more about our products or request a free trial, please visit us at
www.r2sportstech.com
.