In the world of football, people are constantly trying to think of new ideas and products that will give their team an edge over their competition. As the game has evolved so has the amount of technology that becomes available to use by both players and coaches, and this includes how a film is broken down and managed. In this article, we'll discuss some of the top football video/film analysis software that can provide you with an advantage as a coach. At RII Sports, we have some of the most in-depth video analysis tools available. Click the following link to check out our

Gamebreak Scan.

​

Quick Comparison

​Hudl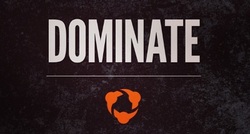 Hudl
has become one of the go-to video analysis software companies since they were founded in 2006. Their video analysis products are used across a broad range of sports including football, basketball, baseball, volleyball, hockey, soccer, golf and more. Their software products, Hudl and Hudl Technique can take your current game film, break it down into organized sections and make it more accessible and user-friendly. Their products allow you to share your video breakdowns with any other coaches or players, quickly find certain plays or in game situations that you'd like to view, create one of a kind highlights to share with your team and much more. Their Hudl Technique software provides you with slow motion playback, allows you to make notes and drawings on your videos and allows you to share a video with the Hudl Technique community and receive personal feedback. To learn more about Hudl, visit their website
here.

Storage Location:
Data is upload and stored in the cloud for sharing, with downloadable programs you can run offline when not connected to the internet.
---

"Utilizing RII Sports Technology during our weekly preparation has greatly improved our game planning as an offensive staff. We have been able to quickly identify opponent tendencies and present this information to our players. The greater understanding of our opponents has allowed us to rank among our conference leaders in almost all offensive categories, which has translated to more wins on Saturday!"
-
Brian White, Offensive Coordinator at
Rose-Hulman
Click here for more testimonials on RII Sports
---
Vidswap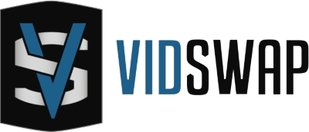 Vidswap
is a video analysis company with a very similar model to Hudl. With Vidswap, all you have to do is record your game film and send it in by uploading it via any browser and within 24 hours they break down your film footage for you making it easy to search for any key situations. Their software also allows you to get game stats for your film footage, share your footage with other coaches or players and make highlight packages similar to Hudl. To learn more about Vidswap, you can visit their website by
clicking here.

Storage Location:
Data is upload and stored in the cloud for sharing, you can download videos to play when not connected to the internet.
DV Sport

DV Sport Software
is one of the largest sports software companies in the world. Some of their current clients include the Pittsburgh Steelers, St.Louis Cardinals, Seattle Seahawks, Dallas Mavericks, Pittsburgh Penguins, the Canadian Football League and numerous other college level sports teams. On their website, they describe their football coaching software product the Gameday as, "a fully functional football-specific digital video editing and data analysis software package that outperforms its competition." Some of the benefits of their software include being able to customize your teams interface, being able to publish breakdowns onto DVD's, the internet and iPads, providing you with game analysis, data entry and reporting, being able to telecast coaching points, and powerpoint integration. To learn more about DV Sport
click here
to visit their website.
Storage Location:
Video and d
ata is upload and stored in the cloud for sharing, with players, scouts, staff and coaches. Users can also download videos to play when not connected to the internet.
How RII Sports Works With Video Analysis Software

Video analysis software can provide you with some quality tools which help to organize, share and breakdown your game film but the one area where they fall short is being able to provide coaches with tangible information about player and team tendencies. This is where RII Sports comes in. Our
Gamebreak Scan
is able to take the game film breakdowns provided to you by software companies like Hudl and Vidswap and will break down a team's tendencies for you. Other video analysis software companies can provide you with information on how many times a team may use a certain play throughout a game but the
Gamebreak Scan
will take that information even further. For example, it will provide a breakdown of the most commonly used plays when a team is inside their own 20-yard line, during the second down with ten yards to go. We find that when you become this specific you are often able to predict the outcome of a play anywhere from 50-100% of the time. If you want to learn more about the Gamebreak Scan and our other products you can
click here.