Watching game film has become one of the most important aspects of coaching in almost any sport. After games, coaches look over game film to help them determine what went well, and what areas of the game their team struggled with. Coaches also use their opponent's game film to help them determine their weaknesses, strengths, and tendencies to give them the upper hand. Because football is considered a much more strategic sport than most other pro sports, emphasis on using game film is even stronger. In this article we talk about four tips to watching game film. These tips include marking down the specific times of the game that you executed plays poorly, keep running statistics, using statistical analysis and getting players to watch one other player during game film study. RII Sports Technology's

Gamebreak Scan

can help you to break down game film data easily and efficiently, saving you hours in the film watching process.

Click here to learn more!
---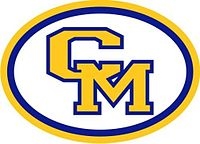 "Your program was amazing to work with throughout the year. The statistical data that we were able to glean from your software allowed both Adam and I to develop efficient game plans and practice plans. The user interface was easy to use and the color coordination was visually appealing."-
John Konecki, Crete-Monee High School
2015 6A State Runner UpClick here for more testimonials on RII Sports Technology
---
Tips For Watching Game Film
1. Finding what plays you ran incorrectly - Make notes during the game of which plays you ran poorly, noting the time on the game clock
This is one of the most important aspects to focus on when studying your own game film. If you feel a certain play went poorly you'll want to go back through the game film and focus on each individual player to check whether or not they ran the correct route.

By marking down all of the plays that did not go as planned during the game and the time of the game at which they occurred, you will make analyzing the plays you ran poorly a quick process. You can either mark down this data yourself or have a staff member or volunteer do this task for you.

f you find that there are certain players who consistently misread plays you can go back and look through each play they're involved in to better understand if it's just an isolated issue or a much larger one. If you find that the plays are being run properly, but the results are not positive, you may want to consider removing them from your playbook or adjusting them.

2. Find what plays work really well - Keep running statistics
Once you've found out what's not working for your team you also need to figure out what's working really well for your team. A great practice to get into the habit of is keeping track of marking down each play you run with: what play it was, the yards gained (or given up) and if you considered the play successful or not. With this data you can determine which plays have the highest success rate and what your average yards per play is for each play. Doing this over the course of an entire season will easily highlight your plays that are working the best or which plays worked best in a given game.
​
Then look through the plays that seemed to work well for you and focus on whether or not they worked as a result of the play being run properly or if they returned positive results because of a different factor, such as a great individual effort. This can help you to isolate which plays are more likely to work well all the time, and which are working well only because of certain factors which aren't consistent. Then take this information and match it up against the data you have been keeping on the average yards per play and success rate of the play, and you will have a much better understanding of what to keep in your playbook and what to remove.



3. Learn to read an opponent's coverage - Use statistical analysis to save time finding high probability coverages
When you're analyzing an opponent's game film you'll want to focus on learning to read their coverages based on how they line up and react. This can help you to determine when a team plans on blitzing or running a different coverage. When your players understand what coverage is coming it helps them to better adjust their routes, which could result in a large play if read correctly. A great way to save time finding extremely high coverage tendencies (ie, coverages with 90% tendencies or higher) is using statistical analysis. If you know that 9 times out of 10 a certain coverage is coming from down, distance, formation and/or position on the field, it can give you a huge competitive advantage. Our
Gamebreak Scan
summary report highlights these tendencies and can find them in your game film output data in less than 5 minutes. It is a huge time saver. To try it out for your self
click here
.
4. Tips For Finding Their T
endencies - Get Your Players To Watch One Opposing Player
A great way to make finding opponent tendencies is to have all of your players study game film and just watch the opposing player they are going up against. So for example, have your top corner back watch their top receiver, have your middle line backer watch their running back, etc. Pick one player for each player on the opposing side. Sometimes an individual player will give away what is happening, but it is hard for a coach to watch all players during game film. Here is a great example
from http://bleacherreport.com/articles/1427449-a-former-players-perspective-on-film-study-and-preparing-for-a-nfl-game
"There was a former NFL fullback who was known as a thumper. All he wanted to do was knock defensive players out. But by watching tape from the "coach's copy," which is from the end-zone view, the fullback showed a "tell." This player, in his three-point stance, would ever so slightly crane his neck to get a view of the player he was about to block. At that point, all the film study about formations, alignment, route trees and blocking angles went out the window. As a linebacker, I am running right at the spot he is looking at. Nine out of 10 times, the football was going to be there too."
If you can harness the power of your entire team in this way during film study, it can be extremely powerful in finding opponent tendencies.
Every team has plays that they prefer to run in given situations. When studying an opponent's game film, you can learn what tendencies are most prevalent. Maybe they always run on 1st and 2nd downs when in the redzone, maybe they throw 90% of the time during their 2nd down when inside their own 30. Understanding these tendencies mean the difference between winning and losing a game.
Another great way to determine opponent tendencies is the
Gamebreak Scan
, developed by
RII Sports Technology
, which can take game film breakdowns and draw out all of the tendencies of an opponent, or your own game, in a matter of minutes. These scans can then be viewed on their interactive Dashboards, making it easy to isolate specific criteria. For example, you could look up what tendencies a team has when they have 10 yards to go, 2nd down, on their own 40, and the
Gamebreak Scan
will be able to tell you what plays they're most likely to run. If you'd like to give either of these programs a try, you can
click here to try the Gamebreak Scan
, or
click here for Dashboard trial.
For a good general overview of all of the things you should be looking at when conducting your game film, here is a good reference.
​http://public.hudl.com/blog/2010/06/top-10-things-to-focus-on-during-football-film-study/
​
What does RII Sports have to offer?
Our goal at RII Sports is to take the competitor analysis reports from other companies one step further. Our product, the Gamebreak Scan, is able to take the film breakdown from companies like Hudl and perform a more in-depth analysis to give you better probability numbers.

The

Gamebreak Scan

can give you increased probabilities from 60, 70, 80, 90 and sometimes even 100%, and it only takes 10-15 minutes! With this data, you can go from knowing what your opponent may do to knowing exactly what they will do. Some of RII Sport's other products include the

RII Sports Dashboard

, which is a great tool for organizing and breaking down your film data, and the

Gameday Scout

, an app to help you capture live game data and tendencies on a mobile device. If you'd like to try out a free Gamebreak Scan on your data

click here now

!