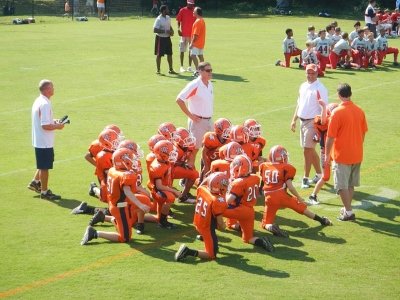 Competitor analysis is used in a number of fields, including the sports industry. Competitor Analysis is an often employed tactic in the world of business, but in sports such as football it can be used to give you the advantage by helping you know your opponent's tendencies. This article will take you through the advantages of participating in competitor analysis in football and also suggest some tools to help take you to the next level. If you'd like to check out RII Sport's product, the Gamebreak Scan
click here now
!
How does competitor analysis work?
Considering competitor analysis only refers to the study and analysis of your competitors, there are a lot of ways you can go about the process. In football, competitor analysis has been going on since the NFL was founded in 1920. In order to get a step up on the competition, coaches and scouts would attend other team's games, write down tendencies and scouted the skill level of other team's players. This is a very basic level of competitor analysis, but even this basic analysis of your opponent can help you give your team an advantage. Competitor analysis works in the same way that a game of chess is played. If you know the opponents most probable next move you can better prepare yourself. If you know their areas of strength and weakness you can better prepare yourself to counteract their strengths and force them into playing a weaker aspect of their game or making a bad move.
Why should I consider using competitor analysis tools?
Participating in competitor analysis helps to give you an edge against your opponents and ultimately helps you to win more games as a coach. At the end of the day, that's the goal you want to achieve, and if certain tools can help you achieve that goal it makes sense to consider using them. After cameras started to become more accessible to the public, coaches made a transition from having their own scouts and personnel visit games to simply filming the opposition's game in order to look through it afterwards. This allowed them to re-watch plays over and over, ensuring that every small detail could be obtained and recorded. This advancement in the game of football gave teams an even larger advantage over their opponents, but this is only a small step in the evolution of competitor analysis.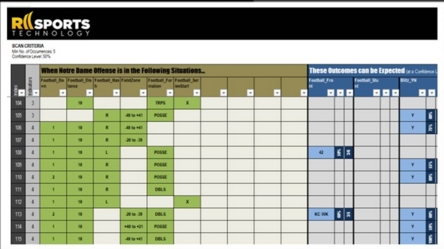 What are some of the modern advancements in competitor analysis?
The technology we use in today's competitor analysis world is much more advanced than it used to be in the past. Companies such as
Hudl
and
Krossover
are able to take you game film and break it down into statistical data for you, greatly reducing the amount of time you'll have to spend viewing film and placing your data into spreadsheets. Many of the programs like these also have additional features such as being able to track your own teams statistics, create highlight packages and being able to share your game film and break down with your players and coaches all at the touch of a button. Coaches all across the world are using these tools to save them time and better prepare for their next game.
What does RII Sports have to offer?
Our goal at RII Sports is to take the competitor analysis reports from other companies one step further. Our product, the
Gamebreak Scan
, is able to take the film breakdown from companies like Hudl and perform a more in-depth analysis to give you better probability numbers. Watch this video to learn more:
The
Gamebreak Scan
can give you increase probabilities from 60, 70, 80, 90 and sometimes even 100%, and it only takes 10-15 minutes! With this data, you can go from knowing what your opponent may do to knowing exactly what they will do. Some of RII Sport's other products include the
RII Sports Dashboard
, which is a great tool for organizing and breaking down your film data, and the
Gameday Scout
, an app to help you capture live game data and tendencies on a mobile device. If you'd like to try out a free Gamebreak Scan on your data
click here now
!