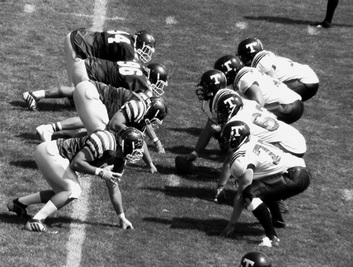 Game film has become a mainstay in the world of football. From middle school and high school football teams all the way to the National Football League, everyone uses game film to some degree. This article will teach you why it's so important to use game film as a coach, and what some of the newest game filming tools are that are available on the market today. RII Sport's Technology is a producer of competitor analysis tools that can help give you the upper edge on an opponent. To learn more about RII Sports,
click here now.
Why use game film?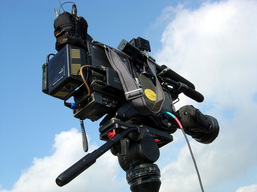 Game film has proven itself to be invaluable to football coaches around the world, particularly to coaches outside of the professional realm where there isn't an abundance of televised film available. Being able to review either your own game or the game of another team can prove to be the difference between winning or losing because of how it can expose tendencies in your own team and others. No matter what information you may hear from other coaches, there is nothing that can provide you with better intel than game film because it never lies. You can uncover areas of weakness that otherwise may have never noticed during a live game because it can be difficult to catch minuscule errors during a fast paced game like football, even if you have spotters. Filming the game and then
studying it
can help in this area immensely. For some tips on how to properly study game film check out Hudl's blog on the
top 10 things to focus on during football film study.
Using game film can almost assure you more success as a coach as it gives you the opportunity to critique your team more specifically than you would have been able to without it. It can help you in reviewing individuals and reviewing the team as a whole, and can give your player's video tutorials to help them better understand where their own areas of strength and weakness are. There are also ways to ensure that you get the most out of your game film by following certain techniques while filming. Here are a few tips that we found on
Winning Youth Football's website
to help you get better shots of your game:
Use a tripod - Tripod's are great for making sure a film is stable, not shaky, which not only makes it easier to watch but also helps the camera to focus.
Shoot from the sidelines rather than the end zone.
Start filming the moment the players are moving towards the line of scrimmage, not from the point of the snap.
Film from further up in the bleachers in order to be able to view as many players as possible.
Always follow the ball during the play.
Give commentary if necessary. Talk about what down it is, how many yards there are to go, where the team is positioned on the field and what players are involved.
Game Film Tools

There are now a number of tools available for helping you to either edit your game film, create individual highlights or highlight packages, send videos to entire teams and team staff and even tools that help break down your film data into valuable competitor analysis statistics. Companies such as
Hudl,
for example, allows for you to simply upload your video onto a platform which then allows you to capture, store and share these clips. They also have a program that allows you to break down your own film to help give an in-depth analysis of either your own team or a competitor. Other companies that offer game film tools include
DV Sport
,
Krossover
,
Vidswap
, and
Xos.
RII Sport's Technology
have a number of products available for helping you break down game film. Our
Gamebreak Scan
is able to work alongside film breakdowns from other companies like Hudl or Krossover to give you an in-depth competitor analysis breakdown that can help you to predict the tendencies of teams from 50, 60, 70, 80, 90 or even 100%. The
RII Sport Dashboard
is another great product that gives you an interactive display of all of your opponents tenancies based on the game film provided. Combining your game film with products from RII Sports Technology can prove to be exactly what you need to improve your success as a coach. If you'd like more information about RII Sports Technology you can
click here now.