The 5 Top Tools That Can Help Win High School Football Games
Being a high school football coach can be both rewarding and incredibly difficult. Being a
successful
high school football coach, even more so. Luckily there are tools out there that can help you to become a successful coach, both on and off the field. This article will take you through the top 5 football tools available for high school football coaches. Here at RII Sports we have a number of products that will go a long way towards increases your win totals each year. If you're interested in trying out some of our products you can
click here to contact us today
about a free trial.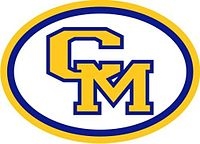 ​"Your program was amazing to work with throughout the year. The statistical data that we were able to glean from your software allowed both Adam and I to develop efficient game plans and practice plans. The user interface was easy to use and the color coordination was visually appealing."
​-
John Konecki,
Crete-Monee High School
2015 6A State Runner Up
The GameDay Scout
Obviously we're a little biased, but we believe we have one of the best tools available for any high school coach. Our

Gameday Scout

allows you to capture live in game data directly on the field easily and efficiently. All you need is a mobile device (iPad or Android tablet would work best) and the app and you're ready to go. The Gameday Scout requires no wireless network or internet connection which means you can take it anywhere to record your data. You can customize the buttons on your keypad to your specific needs and in order to log a play all you need to do is press the corresponding buttons. No writing or typing required. Once the play has been logged it will be stored on your device and can be referred to either automatically or saved for a later date. The GameDay Scout also allows you to instantly view in game tendencies in real-time which can give you a huge advantage against your opponent. You can check out our GameDay Scout by

clicking here.
​
SkyCoach

is a instant replay tool for high school coaches that can provide you with instant replay directly on the field. It works by using an iphone, ipad or existing external video camera to record the gameplay and you can code as you record for instant playback. You can choose to record only one angle or several angles around the field in order to give you different perspectives. It's a great tool for allowing you to instantly review your previous play and fix errors or make adjustments on the fly. Check out the video on the right to learn more about how the SkyCoach quickly uploads and shares video with any users. If you're looking for an easy to use instant replay tool this is the product for you.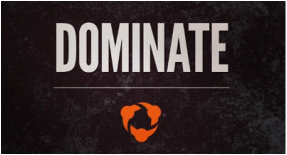 You've probably heard about
Hudl
before as it's quickly becoming one of the most popular coaching tools used across North America. Their main focus is to create tools which make video analysis more user-friendly and efficient. Currently, their products and services cater to a number of sports such as basketball, soccer, hockey, golf and more but for the purpose of this article we'll just focus on their football services. For football coaches,
Hudl's video analysis tools
are a great advancement. Their software allows you to break down, organize and share your game film in a very neat effective package. Many coaches still create their own game film breakdowns which can take several hours but Hudl can do all of that for you in only a matter of minutes. Hudl's programs work great alongside our Gamebreak Scan to give you a huge advantage going into your games.
Click here to find out more about the Gamebreak Scan.
​
​The

Football Playbook Designer

is a great website that you can use to help you draw, design and share plays on a number of different devices. No more drawing up plays on a white board. It's also cloud based which means that you don't have to download and additional software in order to use it. Everything will be stored and shared online which is incredibly convenient. It's also highly customizable so that you can even control the look of your screen even down to the route line colour, style and thickness. Check out the Youtube video of their program overview on the side. It's a great simple tool that we would suggest for any coach whether they're new or more experienced.
First Down Playbook

is an online playbook tool that helps you to create playbooks on any device. This includes offensive plays, defensive plays, special teams plays, and even 7 on 7 plays. The application has over 24,000 unique play drawings currently and they continue to grow. This tool is highly recommended by several high profile football coaches such as Mike Singletary and is also the official playbook resource of USA football. It should help to save you a ton of time during your week and make creating a playbook much more enjoyable.