The Best Football Information Available For High School Coaches


As a high school football coach we know that you're constantly on the lookout for new material to read about the game.

Here at RII Sports Technology, we thought it might be a good idea to provide some of the people who view our site with a directory of where you can find some of the best football information online. In this article you'll find links to websites that can provide you with information about current high school football news, general high school football history information, some outstanding tips for practice, a guideline to offensive and defensive football strategies, and new products or tools that are available to your industry.

RII Sports we work alongside high school football coaches to help give them an advantage on game day.

Click here to learn more about the services we offer!
​
---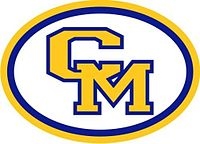 "Your program was amazing to work with throughout the year. The statistical data that we were able to glean from your software allowed both Adam and I to develop efficient game plans and practice plans. The user interface was easy to use and the color coordination was visually appealing."

-
John Konecki,
Crete-Monee High School
2015 6A State Runner Up
Click here for more reviews on RII Sports
---
Current High School Football News



Rivals
​
Rivals is a wonderful website to find all kinds of recent news about the world of high school football. They also have an open forum where you can ask or respond to some of the questions or topics posted. One of the most popular areas of their website are their in-depth recruiting pages where you can find lots of information about both high school and college level athletes, which includes information about different teams and their committed players.
Click here to visit Rivals main website.
MaxPreps
​
MaxPreps website is full of information on a wide range of high school sports programs such as football, basketball, volleyball, baseball and more. They generally post a few interesting articles regarding high school football per week, and you can find other information such as team rankings, team statistics, team schedules, game scores, and different media such as photos and videos of the games. Definitely a great spot to go if you're looking for more information on your favorite teams or players.
Click here to visit MaxPreps website now.
---
High School Football Historical Information

Wikipedia - High School Football
​
A lot of great information about the history of high school football can be found on this Wikipedia page. It contains information about the origins of high school football as well as the current rules, sanctioned organizations, information about the current seasons and how college recruiting works.
Click here to view this Wikipedia page.
---
Practice Tips
Football-Tutorials.com
​

This website is great to go to when you're looking for new ways to either freshen up your current practices or if you're looking to build a new practice schedule from scratch. They have a list of drills available for every different position as well as a list of plays that you could consider using in game. You should also check out their play-books which you can purchase in their online store and download as a .pdf file. They also have plenty of videos on their website, like the one to the right, which will help you understand the drills even better.

Click here now to visit their website.
---
Offensive and Defensive Strategies
Football X&O's
If you're looking for some new strategies and playbooks to use for your team Football X&O's is the right website for you. On their website you can find a very extensive list of both offensive and defensive playbooks that are available for you to download for free. Some examples of the offensive playbooks they have available include: Arizona Wildcats Offense - 2003, Caronlina Panthers Offense 2005, or a large list of option offense and wing-T offensive playbooks. Whatever type of offensive or defensive strategy you're looking into using you'll be sure to find a suitable one here.
Click here to visit their website.
---
New Products or Tools
RII Sports

We may be a little biased but we believe that when it comes to providing tools for high school football coaches, we have the best options available today. Our products the

Gamebreak Scan

,

Scouting Dashboard

, and in particular for high school coaches our

Gameday Scout

are fantastic tools for any high school coach hoping to take that next step. Our

Gameday Scout

in particular is an app that will allow you to track live game data electronically on mobile devices by simply pushing buttons on a customized keypad - no typing, or writing necessary. Every time you input a play a play log is created that contains every play's information and is automatically stored on your device for future reference. If you're a high school coach this tool is a must have for helping you to discover weaknesses, strengths and tendencies in your team and your opponent's.

Click here now to contact us about the Gameday Scout today!
​
---